A program content exclusive and uniquelly designed for Project Arizona. 
Education is a very important part of Project Arizona. We want students to better understand the history of the place (United States of America) and learn the mechanisms of free market economy that made it prosperous. In Project Arizona, we have four courses, which will be given twice a week. Please, click on courses, to read more.
United States Constitution Structure and Interpretation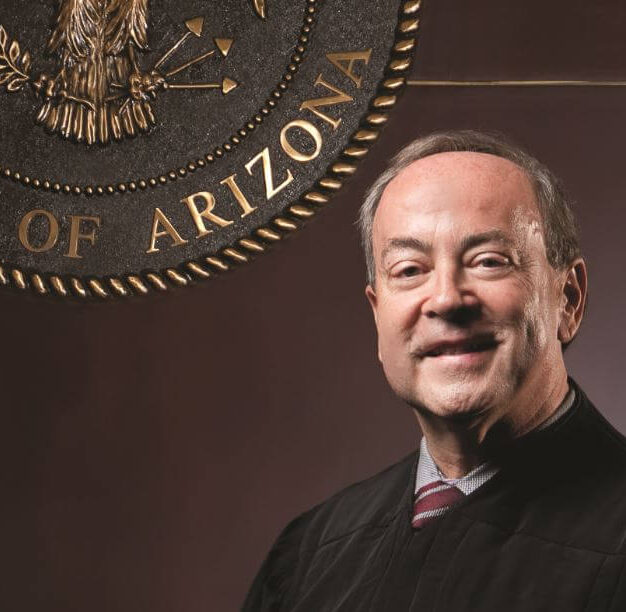 Justice Clint Bolick serves on the Arizona Supreme Court. He was appointed by Governor Doug Ducey on January 6, 2016.Previously, he was the] Vice President for Litigation at the Goldwater Institute. Before joining the Goldwater Institute in 2007, Bolick was co-founder of the Institute for Justice and later served as president of the Alliance for School Choice. Bolick has authored several books, most recently Death Grip: Loosening the Law's Stranglehold Over Economic Liberty (2011) and David's Hammer: The Case for an Activist Judiciary (2007). Bolick teaches Constitutional Law as an adjunct professor at Arizona State University School of Law and serves as a research fellow with the Hoover Institution.
Part 1: Structure of the Constitution
Introduction to the U.S. Constitution: Discuss the ratification of the United States Constitution, the Bill of Rights, and the formation of the world's first republican form of government.
Separation of Powers: Address the structure of the constitution and the division of power between the legislative, executive, and judicial branches of government.
Federalism: Why do we have state constitutions and a federal constitution? How do they govern concurrently, and what happens if there is a dispute in governance, i.e., which governing law controls?
Administrative State: What is the American administrative state, and what constitutional provision gives it power?
Part 2: Power of Constitutional Interpretation
Judicial Review, Supremacy, and Interpretation: The federal constitution is the supreme law of the land, and federal courts must perform a judicial review and interpret its meaning.
Individual Rights Part I–First Amendment: The First Amendment protects freedom of speech, the press, assembly, religion, and government petition. Discover how courts have interpreted the First Amendment to broadly protect the expression of ideas and political discourse.
Individual Rights Part II–Reconstruction Amendments: Discuss the "Second Founding" and the early interpretations and enforcement of the Thirteenth, Fourteenth, and Fifteenth Amendments.
Individual Rights Part III–Modern Interpretation of the Fourteenth Amendment: Overview of the modern interpretation of the Equal Protection and Substantive Due Process clauses. Discuss how this modern interpretation has bolstered judicial law-making by the Supreme Court, e.g., Obergefell, Bostock, Roe v. Wade.
Arizona's Constitution: The Arizona Constitution serves as the state's foundational law and acts as a "ceiling" for individual rights. Discuss the founding of the Arizona Constitution.
Individual Rights – Arizona Constitution: Discuss key rights enumerated in the Arizona Constitution that are absent in the United States Constitution.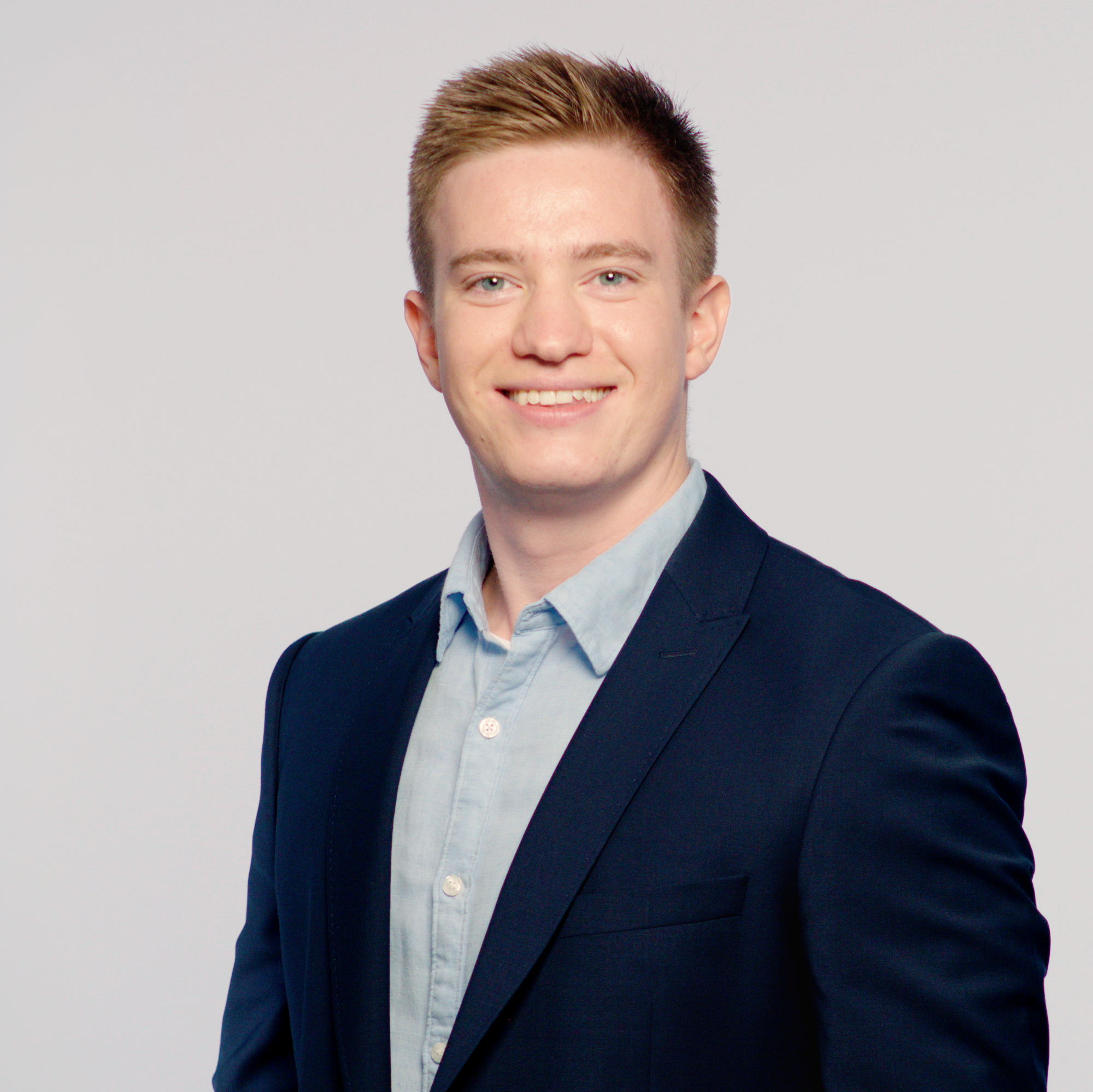 Victor Oleynik is a member of ASU's Luminosity Lab and has extensive experience with Russian disinformation and propaganda in journalism and as a watchdog. He also produces reports on science and technology for the VOA, the largest U.S. international broadcaster, and several other multimedia organizations. Prior to arriving at ASU, Victor worked as an International News Editor for one of the world's largest newspapers, Metro International in Moscow, Russia, and in May of 2018 co-founded bewareofthem.org, a web-based, grassroots intervention shedding light on human rights abuses and hybrid warfare in Russia and other Northern Eurasia countries, including recent events in Belarus. Victor's project was featured by The Washington Post, Deutsche Welle, Voice of America and was widely supported by Russian opposition, including Alexey Navalny.As a result of his work to expose sponsors of domestic terror and close collaboration with the Russian media and other opposition leaders, Cossacks and several paramilitary groups that we exposed were removed from Russian cities' streets and have not injured a single individual since 2018, allowing Victor to focus on representatives of the regime seen in violation of Russians' Constitutional Rights, including, but not limited to corrupt judges, law enforcement, propaganda figures, members of the Centre for Combating Extremism and other organizations designed to suppress pro-Democratic civil activity in Russia. Born in Ukraine and working as a journalist in Russia, Victor's investigative activities drew negative attention from the Russian government forcing him to leave Russia and seek asylum in the United States, where it was granted.
Part 1: Introduction
Syllabus Day / Course Structure
The Importance of a Free Press
Is Traditional Media Dead?
Part 2: The US Journalism and Its Challenges
Journalism in Democratic vs. Authoritarian Society

Censorship models
An online conversation with the invited guest, Isaac Windes, about journalism in the United States

Understanding Citizen Journalism
Part 3: Digital self-reliance
Critical thinking
Fact-checking: Good or Evil?
Introduction to Open-Source Intelligence (OSINT)
Part 4: Mastering the Toolbox 
Effective Searching

Search Engine Mechanics

Search Operators

Open-Source "Hacking"

OSINT Framework
Part 5: Hands-on workshop on OSINT
Learn governments' secrets before the Media

Google Trends

Deanonymization

Practical laboratory
Part 6: Starting your own Media Business
Benefits vs. Challenges
Content Creation

Value Proposition

IT-infrastructure and Security
Monetization
Foundations of American Political Thought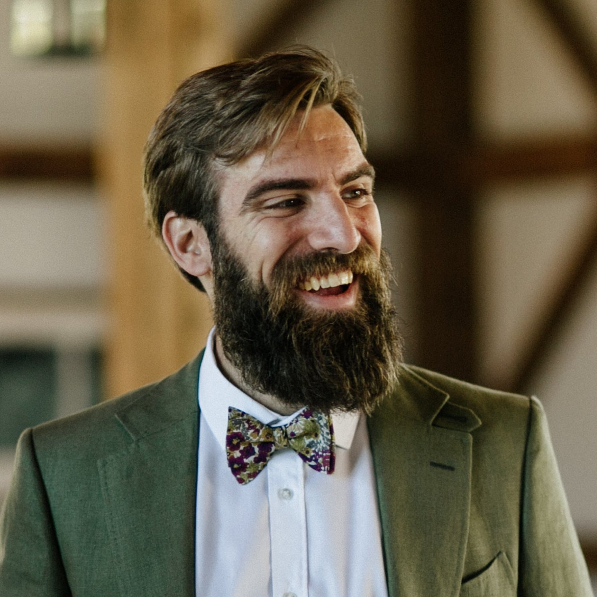 Jonathan Barth is an Assistant Professor of History at Arizona State University, and Associate Lead of the Political History and Leadership Program, in the School of Historical, Philosophical and Religious Studies. He specializes in the history of money and banking, with auxiliary interests in politics, culture, theology, and the history of ideas. Barth received his Ph.D. in History from George Mason University in 2014. In 2005 he received his B.A. in Secondary Education from Appalachian State University, taught high school for two years, and received his M.A. in History at the University of North Carolina at Charlotte in 2009.
Part 1: The Beginnings: Colonial America
The Founding of British North America
The English Constitution
Enlightenment and Awakening
Part 2: American Revolution
The Road to Revolution
The Declaration of Independence
The American Revolutionary War
Part 3: The US Constitution
The Articles of Confederation
The Constitutional Convention
Checks and Balances
Part 4: The Ratification Debates
Madison and the Federalists
Brutus and the Anti-Federalists
The Bill of Rights
Part 5: The Early National Period
The Market Revolution
Jacksonian Democracy
The Politics of Slavery
Part 6: The Union Divides
The American Civil War
The Gettysburg Address
Lincoln's Second Inaugural
Part 7: America Transformed
The Industrial Revolution
The Progressive Movement
The New Deal
Part 8: America as Global Superpower
The Cold War
Culture Wars;
America Divided;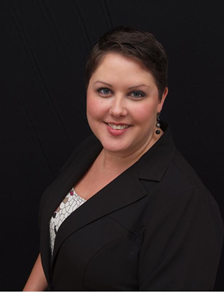 Krystal Slivinski is an assistant professor of economics at Grand Canyon University. Before teaching economics, Krystal lobbied the Arizona Legislature to improve tax, budget and regulatory policies,  and trained K-12 teachers to teach economics with the Arizona Council on Economic Education. Prior to moving to Arizona, Krystal spent nearly a decade in Washington, D.C. working in think tanks and the public policy world.
Part 1: The Economic Way of Thinking
People make choices (scarcity and opportunity cost)
Incentives matter
Self-interest and Adam Smith
Part 2: How Trade Creates Wealth
Trading game
Tag check activity
Specialization and division of labor
Part 3: The Free Market System: Prices
How supply and demand work (simplified)
What prices know that you don't (Hayek's influence)
Why minimum wage doesn't make sense
Part 4: The Free Market System: Profits
Profits and losses are signals
How to measure and encourage entrepreneurship
Creative destruction
Part 5: Property Rights and Rule of Law.
Economic Institutions
Transparency and predictability in-laws
Accountability of government/corruption
Part 6: Public Choice Theory.
Voting myths
Median voter hypothesis
Incentives that politicians and bureaucrats face
Part 7: Failed Solutions to Poverty around the Globe.
Foreign aid game
Missions and volunteers (article)
Types of failed economic systems
Part 8: The Morality of Capitalism
Self-ownership and responsibility
Capitalism affirms dignity to the poor
Myth of the virtuous poor
When I'm writing this words, yesterday we had a meeting with Jon Chisholm- Silicon Valley entrepreneur, investor, and the most important thing- business mentor who wrote an excellent book "Unleash your inner company" which I'm reading at the moment. One of my goal, when arriving to Arizona, was to learn aspect of an entrepreneurship that I asked, but I desire to learn to start my own company right now. Yesterday classes gave me such a new perspective and I'm very grateful that I could meet personally such an interesting and successful character and ask him few personal questions that will guide me to become an entrepreneur.

Tomasz Bethke, Poland

Project Arizona 2022
it's Katya speaking (PA alumna 2020). I want to thank the entire Project Arizona team for evacuating me from my homeland – Ukraine this year, 2022. Now I am in a safe place among a team of international freedom fighters and can work interruptedly for the best of Ukraine. Thank you so much for supporting such an important initiative as Project Arizona. Now I can truly confirm that this project not only transforms but also saves lives. Let's stay in touch.

Kate Shapovalenko, Ukraine

Project Arizona 2020
Project Arizona is a unique experience; it is a program that any freedom loving activist should want to do at least once in a lifetime. Arizona is a really wonderful place where individual liberty reigns all across the state, so it has a lot to teach to liberty minded activists that want to see freedom reigning in their homelands as well. Project Arizona perfectly catches all those lessons provided by the State of the Grand Canyon and condenses them in a magical semester full of adventures, education and challenges. These experiences will make you into the leader that freedom needs to win the battle of ideas.

Jorge Galicia, Venezuela

Project Arizona 2019
When talking about liberty, I often get asked: "Could you give an example of a society living by the principles you are preaching?" It is only natural to seek examples of ideas working in the real world, yet those examples aren't always easy to provide. However, having spent three months in Arizona, I believe that now I can talk about having experienced a truly free society. From the kindness, openness and generosity of Arizonian people, I could see and feel how freedom not only gave them wealth, but also shaped their characters. My most important takeout from the Project Arizona is this — the very experience of all the moral values and virtues that the free society allows to flourish.

Krzysztof Moszyński, Poland

Project Arizona 2019
At first I was surprised of an idea that I need to raise funds to participate – in Europe you are used to have everything free of charge. But I found out that it is better than a lot of eductional programs that are free. And in terms of ideological shift I think this made more impact on my underlying philosophies and changes my way of viewing the world than anything else

Michal Maljak, Croatia

Project Arizona 2018
Being a very influential person, I feel like Project Arizona contributes a lot to my life. It did not need to change my views completely, but it has definitely deepened my understanding of a free markets and ideas of liberty. I am convinced now that I will be working in this area in future. The Project also showed me the US from its best side with all well organized trips and activities. I can say that it was one of the best and the most influential experiences in my life!"

Anastasia Mykolenko, Ukraine

Project Arizona 2018
Project Arizona is the biggest adventure of my whole life. Wonderful people, beautiful places, a big collection of memories and new opportunities. Thanks to PA I I am much more open minded. Recently I received a scholarship to attend conference FEECon in Atlanta. It was tremendous! The lectures and panels were so interesting that i did not know what to choose. I am also going to attend Liberty International World Summit in Krakow in August. My life is all about liberty now!"

Karolina Kowacka, Poland

Project Arizona 2018
Now I am in Georgia, back to previous life, working, studying, spending time with my friends and enjoying my present. At first sight things did not change dramatically in my life and surroundings, but it is not true. I am a better version of myself, I found new me thanks to project Arizona. This is the honest answer to the question why you guys have to try project Arizona once in your life. Definitely, it is worth to do!

Nutsa Mzhavanadze, Georgia

Project Arizona 2017