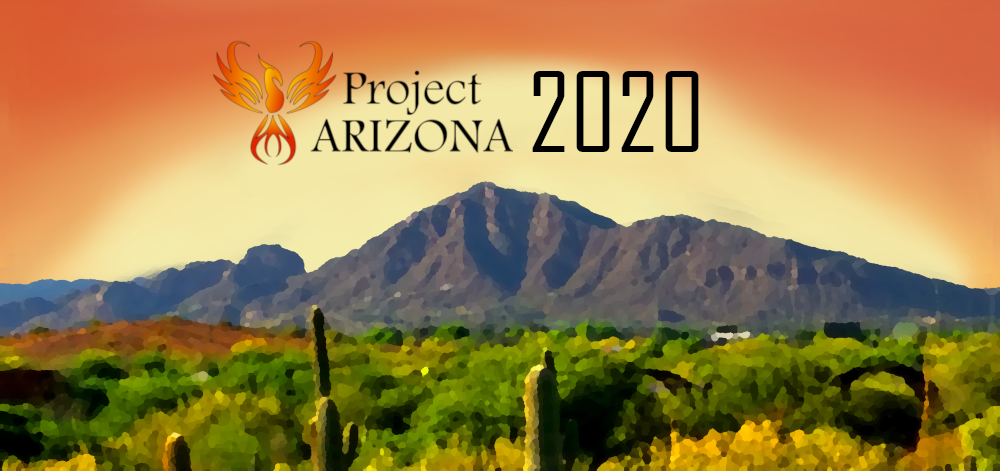 Candidate's Profile
So Project Arizona looks like a great idea for you but you still ask yourself: Am I a right candidate to enroll? Well, it is always worth to try and American optimism rightly tells not to give up easily. But to make it easier for you, we described an optimal candidate for Project Arizona. You have a high chance to be accepted if (you):
Write and speak English very well;
Your age is between 20 and 30;
Either still study or graduated from the University-level school;
Are involved in students and/or non-profit organization/s;
Are interested in making a real change in your country;
Are familiar with ideas of economic and individual liberty;
Convince us that Project Arizona will make a difference in your career;
Are hungry for new experience, meeting new people, and learning new things and habits.
Afraid you don't meet all the requirements stated above? Do not resign immediately, "impossible" is not in our vocabulary and should not be in yours either. Contact us if you have any questions or simply fill out our recruitment form below.
Information about the recruitment process
STAGE ONE
Your first task is to fill out the registration form (at the bottom of this page) by September 10th, 2019. It is very important for you to demonstrate your motivation and interest in freedom principles. We will contact the best applicants and invite them for the Skype interview before the end of September.
STAGE TWO
We will conduct a Skype interview with you. The talk will be about your participation in the project. We can ask a few questions like: "Why would you like to participate in Project Arizona?", "What is your familiarity with the ideas of freedom?", "Which internship provider will be the best for you and why?". At this point we will try to get to know you better, check your language skills but also match you with the desired internship provider (More about internship providers here).
STAGE THREE
10 candidates will have a chance to get to the final stage which is a campaign called Raise Me to the Top (RMTT). At the beginning each candidate selected to RMTT will be awarded a scholarship funded by the Liberty International, Project Arizona's organizer. Scholarship amounts will be different for each candidate, the decision will be done based on various factors (among others: strength of the application, financial situation of the candidate), and is final.
STAGE FOUR
That stage is the essence of the Raise Me to The Top Campaign (RMTT). After you pledge the amount you can pay from your pocket (in the form below) and receive the Liberty International scholarship (stage three), there will be still a need to raise remaining funds. It is simply the difference between the total price of participation ($6500) and combination of what you pledged to pay from your own pocket and the scholarship you received from Project Arizona's organizer. To illustrate it with an example, let's say you pledged $2000 to pay from your own pocket and also received $2000 scholarship from us. That means that there is still a need to raise $2500 ($6500 minus $4000). And RMTT is the way to accomplish it.
Raise Me To The Top aim is to promote candidate in his/her own country and beyond it, in order to reach donors and raise the remaining amount. You will have your own place on the RMTT website looking like your own portfolio: showing who are you and why it is worth to support your candidacy for Project Arizona. There will be a special bar showing how much money is already raised. Of course, Project Arizona's team will be also involved in this process – we will try to find you donors using our own channels. It is not mandatory to raise the whole remaining amount by yourself. But you need to prove that you try hard: write letters to grant-making organizations, reach out to your nation's diaspora in the United States, be creative. If we see that you are working hard to promote yourself and raise the funds, but you can't reach the goal, we can always find a way to help. Remember: campaigning is fun! At the end of the campaign we will choose between 6 to 8 people who performed the best during RMTT.
What's next?
Every participant of Project Arizona will sign a contract and start a visa process. Project Arizona covers flight tickets, insurance, accommodation, educational programs, all the meetings and Project's coordination by people on site. Each participant needs to cover his/her visa costs, food, city transportation and additional trips. As soon as you get visa, we will buy tickets for you. The next step will be flying to Arizona in January! 🙂
Ready to apply?