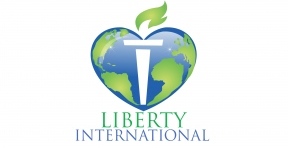 Main organizer: The mission of Liberty International is to bring liberty to every corner of the world by engaging a thriving global network through conferences, camps, and curricula, in order to educate and instill within their constituents the spirit, motivation, and camaraderie to become change agents in their own countries as well as in the United States.
Liberty International was one of the very first liberty movement organizations to penetrate Eastern Europe, before and after the fall of Berlin Wall. Because of its unique, compassionate messaging and ability to work within authoritarian regimes, Liberty International managed to ship books, pamphlets, and other publications into risky environments including Poland, Czechoslovakia and pre-reform China.
Nowadays, Liberty International educates nations all around the world through international conferences, publications in print and online media. It also organizes Liberty Camps — events that teach participants about the ideas of liberty in both theory and practice.
Go to website

Assisting Organizer: Freedom and Entrepreneurship Foundation is an independent non-profit organization whose aim is to create a new generation of leaders, entrepreneurs and managers.  FEF was established in September 2012 to provide students with new solutions in education.
Teaching in a spirit of individual freedom and responsibility is the core of our mission. But our new approach is not only about content; we aim to deliver knowledge and practical tools students can apply in their everyday lives. Thanks to the broad scholarship offer for the best graduates, we are helping them to advance their careers. By preparing them to become leaders and entrepreneurs, we want to make Poland, Europe and the whole world a more free and business friendly place.
Go to website
Our Team
Jacek Spendel – is the founder and president of the Freedom and Entrepreneurship Foundation. He is also the European Programs' Director at US-based Language of Liberty Institute.
Jacek obtained a Master's degree in sociology from the University of Silesia in Katowice. He also studied at Georgetown University in Washington, DC and Jagiellonian University in Cracow where he was a Ph.D. candidate in political philosophy. Over the years, Jacek accumulated experience in management from KoLiber Association (President, 2006-2007) and Globalization Institute (Project Manager, 2005-2012). During that period he interned at various institutions, including: Kodak Eastman Company (USA), Goldwater Institute (USA), Institute for Free Enterprise (Germany). He is also an alumnus of two programs of The Fund for American Studies: AIPES in Prague, and Capital Semester in Washington, DC.
Jacek strengthened his management skills with Think Tank MBA and ATLAS Leadership Academy (2013). He practiced them in many projects including the organization of dozen Liberty English Camps, directorship at Polish-American Leadership Academy, production of 12-episodes of Freedom under Fire video series, and coordination of ESFL in Poland. He also used to run his own pizza business in Katowice. Currently he is busy with Project Arizona, the internship-educational project for international students he runs in Phoenix.
Magdalena Spendel – graduated with a Master's degree in economics at the University of Wrocław. During her studies she was interested in economic transformations, economic crisis of the euro area and in economic theories, especially in the Austrian School of thought. As she supports spreading economic freedom, she was very interested in the special case of the transformation of Estonia, since the reforms undertaken there were among the most radical in all the former Soviet Union countries. On this subject she wrote her master's thesis and then book "How to become and European Tiger". She works for the Freedom and Entrepreneurship Foundation and helps with many projects – among others she is the director of Polish-American Leadership Academy. In her spare time, Magdalena enjoys having a break in the bosom of nature. She loves animals, horseback riding, and is a riding instructor herself. She also greatly enjoys mountain biking, especially in its most extreme forms – enduro and downhill.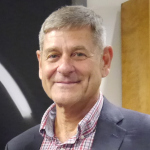 Glenn Cripe – Executive Director of Language of Liberty Institute. Since 2005, Glenn has brought LLI's Liberty Camps and Seminars to over 3000 students in 29 countries, expanding his network of freedom fighters around the world. When not hosting Liberty Camps, Glenn recruits and develops new local partners, teachers, and donors for the Institute. He also enjoys playing classical piano, attending jazz, opera, and folk events, and hiking in the Arizona mountains and desert.
Before co-founding the Institute, Glenn pursued a career in IT development, consulting, and training. He takes special pride in having helped organize the project to translate and publish the works of Ayn Rand into Russian in 1993 — the first time her works could be read in her native language.
Originally from Chicago, now living in central Italy, Glenn has lived in a dozen cities in the US and abroad. He studied languages, finance, and economics at Indiana University. He speaks Italian, French, and a bit of German.