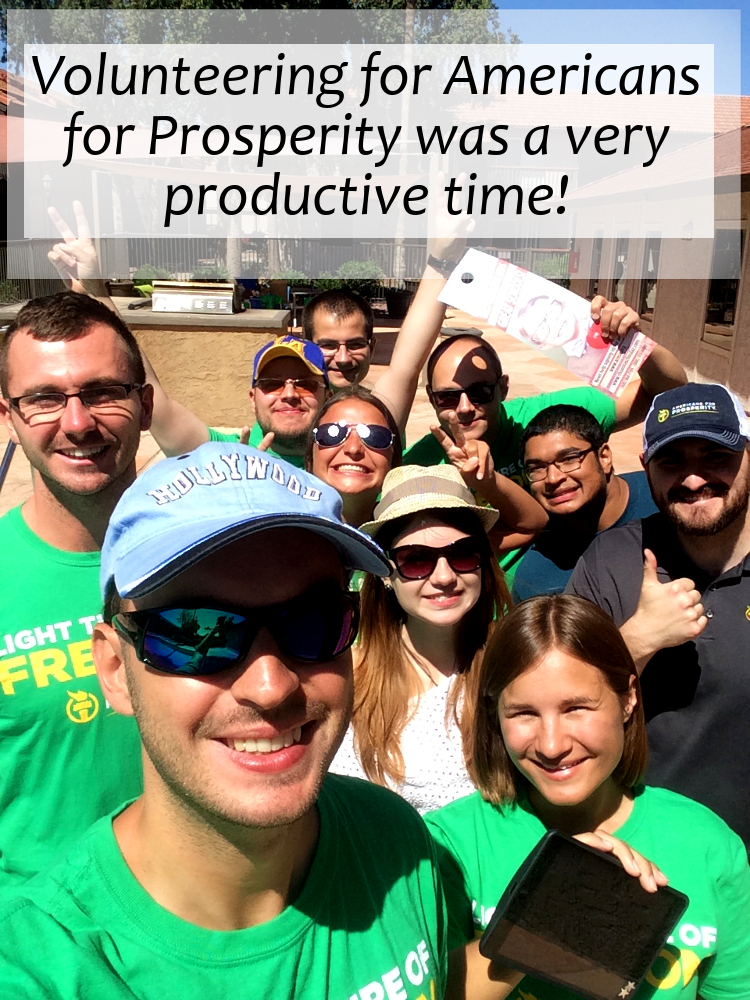 It is important for us to provide you a good experience of living in the great state of Arizona. In order to make it happen we plan to take you to numerous interesting events happening in Phoenix. These are conferences, club meetings, and other public events. Project Arizona is recognized and very welcomed in the freedom circles in Phoenix what brings us very positive potential. We also organize "Meet AZ" series of informal meeting at our house in Phoenix. This will be talks with Arizona's key figures (businessmen, journalists, politicians, think-tank leaders and even supreme court judge) surrounded by home-made food and drinks. This will be a fantastic opportunity for you to get more insider look into Phoenix elite's life.
In the past we have met among others: Nick Dranias (President of Compact for America), Joe Cobb (student of Milton Friedman and aid to Ron Paul), Andrzej Sochacki (Globetrotter), Darcy Olsen (former CEO and President of Goldwater Institute).
We believe that living in community means to understand problems of community and to serve the one's in need. That's why we plan to join  forces  of  existing community  service  providers. In the past we cooperated with Americans for Prosperity AZ (https://americansforprosperity.org/state/arizona/ and we would like our students to volunteer few hours a month for that reason. From our point of view, it is very important to engage our students in such activities thus proving that charity is possible in free society and exposing them to the culture of compassion.