Challenge. Developement. Success. These three words represent the character of Arizona very well. The citizens of this sunny southern state probably don't realise, how lucky they are to live where they live. Being used to all Arizona's advantages  – buoyant labour market, business-friendly environment and pro-growth mentality – it is easy to forget that you indeed live in one of the richest and most prosperous places on Earth.
The participants of our Smart Charity Project are well aware of the perks of living in Arizona – that's why they decided to leave their homes in order to spend 4 months in Phoenix and fulfill their personal American Dream.
During a scrupulous recruitment process we have selected 10 young, ambitious and hard-working people, who will receive a once-in-a-lifetime opportunity to change their lives. They will do it while working full-time in the finest American companies, government administration or NGOs, having face-to-face conversations with Arizona's important fugures and studying at the second largest American University.
Due to the very high quality of applications organizers made a decision to increase the number of candidates from 6 to 10. The video was taken earlier – that's why it wrongly informs about six candidates. We apologize for that inconvenience.
However, they will not make it without your help.
We decided to launch  "Raise me to the top!": Campaign to elevate young talents. It is an innovative crowdfunding effort designed to make dreams possible. The Campaign supports selected ten individuals willing to realize their dreams by attending Project Arizona. It presents their real life stories and makes strong funding cause. Entire amount of raised money will be dedicated for scholarships. Each student has a separate virtual fundraising wallet showing how much more he or she needs to raise. In order to help the cause, the Language of Liberty Institute nobly gives each of the selected talents first $500 to start with.
Now it's time to raise the remaining amount. And we believe it's possible!
In a process of a thorough selection we have created a list of 10 business and non-governmental partners, who will accept our participant for intensive, full-time internships. Participants will be appointed to their internship providers according to their skills, interests and experience. Our partner organisations will take care that that the interns spread their wings as wide and fast as possible and have no time to be bored. 
Click Here for more information about our internship offer.
Students will take part in the academic seminar at the second largest American University – Arizona State (ASU). Seminar will focus on the political history of the United States and the free market economy. What is crucial, all Project Arizona students will participate in the final exams. After passing the tests they will receive certificates of graduation. What's more –students of Project Arizona will be able to attend – free of charge – all the classes offered by the ASU Center for Political Thought and Leadership in their bachelor's degree studies.
Click Here for more information about our educational offer.
Project Arizona's participants will take part in numerous interesting events  These are conferences, club meetings, and other public events.  We will also organize "Meet AZ" series of informal meetings at our house in Phoenix. This will be talks with Arizona's key figures (businessmen, journalists, politicians, think-tank leaders and even the supreme court judge) surrounded by home-made food and drinks. The partcipants will also engage in charitable activities – we believe that living in community means to understand problems of community and to serve the one's in need.
Click Here for more information about our networking offer.
We have spent much time to carefully analize over 60 Project Arizona applications. Initially we wanted to select 6 candidates, but due to the overwhelming quality of their statements we decided to increase this number to 10. And here they are – the best of the best! They come from the every corner of the Earth – from South America to the Himalayas – and wait to have their lives turned around. We encourage you to read their statements – we are sure that you will find each one of them talented and worth your support. Each candidate has his own, simple support form which you can use to send an amount of your choice to your favourite candidate!
MAKE A GENERAL DONATION
There is also a possibility to make a general donation, which – depending on the circumstances and the progress of campaign – will be distributed evenly among all the candidates or given to those who are the closest to raising the whole sum of campaign. To make a general donation, please, click HERE.
1. Moronfolu Ibrahim Adeniyi
Name: Moronfolu Ibrahim Adeniyi
Country: Nigeria
Year of birth: 1988
Status: Graduate (Child Development and family Studies, Federal University Of Agriculture in Abeokuta)
Campaign progress:
We have collected $1675 out of $6500 necessary to send Moronfolu to Arizona
Life story in short: I was brought up to believe that the government is expected to solve all the problems, fix the roads, provide health care and redistribute wealth. However, in 2010, I came across Frederic Bastiat's essays and his compelling arguments for human freedom changed my perspective on several policy issues. After this enlightening experience, together with my friend Olumayowa Okediran, I co-founded the African Liberty Students Organization (ALSO) and the organization has rapidly expanded across Africa. I used to work with high school students who are now college students engaged in Students For Liberty groups on their campuses. Currently, I serve as an executive board member at the African Students For Liberty (ASFL), and I am dedicated to a life-long mission of promoting liberty in Africa.
Why Project Arizona is well designed for me: The internship opportunity will help me better understand free markets and boost my skills as an advocate for libertarianism. I will also learn a lot from the academic seminar at the Arizona State University. I believe that this opportunity will also provide an opportunity for me to share arguments for liberty from an African perspective with other participants.
Possible impact of the Project Arizona on my life and the place I come from: I would reflect on these experience to improve myself and my peers (students) to build mentoring relationships which will help not only me but entire community. I strongly believe the Project will provide opportunities for me to become a better advocate for liberty and entrepreneurship. Impactful practices will deepen my learning skills and also help me develop the ability to transform smart ideas into real action. For years I have advocated for the cause of liberty and entrepreneurship but I still see room for improvement. I am certain that Project Arizona will help me hone my skills as an advocate for liberty across Africa. I am also eager to get knowledge about efficient organization of work, the benchmark of American quality. You will observe tangible fruits of my participation in the Project in terms of better work management I plan to implement back home.
2. Mahrijemal Aganiyazova
Name: Mahrijemal Aganiyazova
Country: Turkmenistan
Year of birth: 1992
Status: Graduate (Mechanical Engineer, Tambov State Technical University)
Campaign progress:
We have collected $3000 out of $6500 necessary to send Mahrijemal to Arizona
Life story in short: I was born in a small town in eastern Turkmenistan 24 years ago. I have a big and feminine family: I've got four younger sisters. I attended ordinary schools between 1999-2009. After graduation I won full scholarship to TSU technical university in Russian Federation. The university years were highly interesting, enjoyable and at the same time quite difficult. Since the university I studied at was with technical inclination and since I have chosen major of mechanical engineering it turned out to be harder than I thought. After few years in Russia I fell in love with that country: it's nature especially. I met my second "family" there. One of things I appreciate in human life is friendship. In Russia I've met great friends and I consider myself lucky because of that. Although the classes such as physics, mathematics, theoretical mechanics, structural resistance, process aides and etc. were complicated and I used to dedicate all my time to studying, still during summer holidays I used to work. I have a weakness: I love traveling! In order to not to burden my family with my hobbies earned money went for couple of weeks spent abroad. Thus far I have been to Turkey, Egypt, India, and I've even spent a day in London. I love exotic cultures (though mine is exotic enough too), languages, nature, and… most importantly FOOD! Yes, I love international cuisine and I love to eat. After graduating and returning back to my country, I got accepted as Birja specialist in Japanese engineering company. Quite responsible work since I had to deal with lots of important papers. Recently I got promoted to project controller.
Why Project Arizona is well designed for me: I like learning new things because who owns the information owns the world. I won't plan to stop learning and pushing my limits. In the future, I also plan to continue working in engineering field and build my career, be highly qualified expert internationally. Definitely Project Arizona can help me in achieving my goals. Every day we learn new ways of life. Semester spent in completely different country will widen my vision of the world and studying and knowing people from all over the world will make me more understanding, more liberal, and more compassionate. Project Arizona is designed for me because simply it will improve me.
Possible impact of the Project Arizona on my life and the place I come from: I believe every human has a dream in life to live for. So do I. I dream high because I want to make changes. Global changes. Or I will be happy even if I can implement a small change in my small village – my life wouldn't be in vain. I am a women rights' advocate. Holding that position in my community means that I am equal to an outsider, or simply a nuts. In patriarchy community I was brought up in it is a bit unfortunate to be and think differently. But I am standing up for my ground and I believe soon here will be lots of others (mainly women) who will fight for social equality – which is part of my big dream. The more education and qualification I get the closer I will get there. The participation in PA will help me in my career path, will make me more skilled, thus making me more helpful in society. Moreover, it is a perfect chance to learn not just from lessons, but also in the process of living with different people from different cultures. It also will provide me with a chance to share my story with young minds and inspire them. I will be one step closer to changing the world for better.
3. Subuna Basnet
Name: Subuna Basnet
Country: Nepal
Year of birth: 1991
Status: Graduate (Masters in Business Administration (MBA) with focus on Entrepreneurship, Kings College in Kathmandu)
Campaign progress:
We have collected $1650 out of $6500 necessary to send Subuna to Arizona
Life story in short: I am a 25 years old young and energetic young woman from Nepal. I am involved in addressing democratic issues and advocating entrepreneurial possibilities in my country. Since I was a child I always saw my mother handling a small rode-side shop, which was the "bread winner" for our family of seven people. Grown in such environment, I finally went up doing Masters degree in the field of Entrepreneurship and devoted myself to the cause of entrepreneurship development. For number of years I am involved in the field of entrepreneurship development linked directly to the political shape of the country. I am advocating for effective combination of both as it could play a vital role in further development of democracy and the nation as whole. By holding different position in various organizations, I have focused mainly on women entrepreneurship, accountability issues and right to live.
Why Project Arizona is well designed for me: Unleashing the potentialities of the young talents as one of the major goals of Project Arizona – that this is an ideal platform for me to further strengthen my knowledge and skills, the capabilities and qualities which in future will bring fruits of the desired goals that I have envisioned for my community and country. Opportunities like Project Arizona will be an extra advantage for me as thanks to it I will get broader understanding of my potentialities. The international platform will further allow me to share my experiences and knowledge together with learning from other young people from different communities and backgrounds.
Possible impact of the Project Arizona on my life and the place I come from: I am strongly motivated to contribute for development of Nepalese communities through the issues of entrepreneurship, individual rights, democracy, and essential security. Throughout the years I have involved myself in advocating the grassroots causes of societal and cultural disbelieves of the Nepalese society. Peace and sustainability through entrepreneurship are core values in the development of a society. Therefore I strongly believe Project Arizona is worth young activists like me who dedicate themselves fighting for a better and prosperous future. Being in completely different environment of human and business relations I can learn how to fix some problems we face in my country. First of all, Project Arizona may help to challenge the patriarchal community that I come from. Secondly, I am convinced it will also help me to explore higher standard of international education. I will do my best to implement some good practices upon my return back to Nepal. I have vision of democratic and economically prosperous Nepal with accountable government led by young and capable leaders. I will dedicate myself to make it reality.
SEE THE REFERENCE LETTER FOR SUBUNA! Just click here.
4. Nikolaos Kostopoulos
Name: Nikolaos Kostopoulos
Country: Greece
Year of birth: 1992
Status: Student (International Relations, Centre International de Formation Européenne) & Graduate (Political Science, Democritus University of Thrace)
Campaign progress:
We have collected $2025 out of $6500 necessary to send Nikolaos to Arizona
Life story in short: My name is Nikolaos Kostopoulos and I am a graduate student from the Democritus University of Thrace, Greece. Currently I am enrolled in Master Degree in European and International Relations domain at Centre International de Formation Européenne. My research interests include Austrian Economics, administration and management of international organizations, foreign and defense policy and political communication. I studied various subjects related to diverse aspects of diplomacy, which includes American Diplomacy, European Studies and European International Affairs. During my bachelor studies, I took the initiative to start Youth Business Network. This is an NGO established in Greece with the main objective of fostering the impact of Greek's professionals on the continent. I am particularly proud of the fact that I was able to manage and administrate youth and community projects and resources under my identity as youth trainer for Erasmus Plus initiative. I am also holding a leadership position at the European Students for Liberty (ESFL).
Why Project Arizona is well designed for me: Boosting my career by participating in Project Arizona will allow me to explore the long-term experience of American history and free economy at the second largest American University. The unique learning environment combined by studies, internship, leaving in a community will enrich my international background, help me understand the real priorities for my career and ensure the success of my future endeavors. Moreover, I will have the chance and interact with stakeholders of the project and organize new trainings in Europe and help with that way to improve our freedom movement and support more students contributing with our forces to create impact for the next generations. Also, since United States is the place we ought to observe as an example in Europe, I wish to gain knowledge and skills in the field of new technologies which can be used for creation of better instruments of prosperity and growth for my country.
Possible impact of the Project Arizona on my life and the place I come from: If granted a scholarship, I intend to carry out research on the economical and political transformation of Europe through the new partnership culture between European and American organizations, which have been my interest and work area in the past few years. In the next ten years, I want to become a public policy expert working for an international organization, carrying out research and advising development policies. The scholarship could offer me a first step to realize my potential and my dreams. Finally I am determined to make the most out of it. My participation will be a life-changing experience and my very own American dream.
5. Myroslava Lohvynenko
Name: Myroslava Lohvynenko
Country: Ukraine
Year of birth: 1997
Status: Student (Architecture, Poltava National Technical University & Foreign Languages, Kiev Technical University)
Campaign progress:
We have collected $1750 out of $6500 necessary to send Myroslava to Arizona
Life story in short: I am future architect who is studying at Poltava National Technical University. I think that my passion to the design has begun in childhood when I made myself a project drawing – a flying armchair and asked my grandfather to make it by himself at the factory. In 2014 I successfully graduated from the art school what helped me to enter the university. Additionally, currently I am studying the subject of foreign languages at the Kiev Technical University (linguist and translator from English and German). It is my second year of being a group leader, during this time I constantly took part in trainings with international participants. In 2015 I graduated from the high school of the local government called "Leader of the Future" where we familiarized with the basics of city management and also we met the mayor of Kiev, Vitali Klitschko, who shared with us his great international experience. I am also having a hobby which is theater. Therefore I participate in the Youth Theater Studio "I po vsiomy". Since last year I am also an active participant of the Social Service of Ukraine's "Dialogue of contemporary theater – an artistic means of preventing crimes motivated by bias." All the acquired skills help me to respond adequately to people who are in captivity of stereotypes and and to assist victims more effectively.
Why Project Arizona is well designed for me: I am a future architect and my dream is to change my hometown, to develop it and to make it self-sufficient and truly European. I would also like to increase the role of civil society in the making plan of the city. To achieve these goals I combine a professional development and social activity with work. Project Arizona is an incredible possibility to gain the knowledge and valuable experience. I happily work in a team, and also my English is fluent. I am sure that Project Arizona is a place where ideas become the reality and I am ready to plunge into work to gain experience and use it.
Possible impact of the Project Arizona on my life and the place I come from: It is worthy to give an invest in my scholarship fund because all the knowledge and experience that I gain in Arizona will be used for development and democratic changes of my city. How to make the city comfortable for people to live there? From the point of view of the modern urbanism, there must be solution for the problem of housing, recreation, root connections (road, transport). But equally important is to ensure the citizens in their rights and freedoms, in the information's transparency, clearness of the authorities, media's freedom, referenda. I want to improve my knowledge and skills to bring positive changes in Ukraine and implement them through the example of my city. Knowledge that l have gained in local government school "Leader of the Future" is not enough, I have not enough international experience, systematical studying of the subject as it is provided in the Project Arizona.
6. Nutsa Mzhavanadze
Name: Nutsa Mzhavanadze
Country: Georgia
Year of birth: 1990
Status: Graduate (International Law, Georgia Institute of Public Affairs)
Campaign progress:
We have collected $955 out of $6500 necessary to send Nutsa to Arizona
Life story in short: I graduated Ilia State University and obtained the degree of bachelor of law. I started working in a strong political administrative body, the Tbilisi City Hall as a senior specialist of legal department. As a representative of administrative body I permanently participated in legal disputes related to construction law, contract law and tort law at the court. My professional duties included preparing legal documents according to Georgian Legislation, performing legal research, collecting evidences, consulting colleagues and analyzing relevant laws. In 2014, I started working as a lawyer in legal department of National Agency of Public Registry. I made the research to figure out and determine the legality of claims of individuals and legal entities. For analyzing factual and legal circumstances of case and determining the main points of dispute I technically and substantially organized administrative hearings. I conducted this process as an administrative law judge and final decision-maker.
Why Project Arizona is well designed for me: This is a particularly beneficial program for those students who are ultimately interested in liberal thinking where every person with the strong personality and high educational skills would be able to expand the scope of self-expression in the form of interpretation and analysis. Starting from my undergraduate years, I have always had that special aspiration towards novelty and innovation. It is vital for me to think, consider and assume things with different approaches and assess situations from numerous angles. That style of thinking helped and still helps me during my life and all the decisions that I make upon those judgments. I am very hard working person with great desire to learn new and complex issues. I am independent, motivated person who is able to communicate effectively and meet even the most demanding challenges. I believe I have a great leadership potential since I am able see issues in a broad context, independently elaborate strategy for the solution of a complex problem and work aggressively on its enforcement.
Possible impact of the Project Arizona on my life and the place I come from: Liberty, Equality, Justice, Rule of law are the cornerstones on which the democratic states are establishing their constitutional systems as a guarantee to ensure the rights of their nationals. The main purpose of participation in this program is to make better contribution to Georgian social system, which faces certain challenges (inequity, political stress). Current social environment of this region has been struggling to keep pace with the rapid social changes brought about by the political changes. The cascade of reforms and already done political directions are undermined by a relative lack of experts. In the coming years, my biggest ambition is to maximize my input in the strengthening of social and political atmosphere in my country. Project Arizona can lead me to exciting professional growth to settle challenges faced by these systems. The knowledge, experience and skills I will obtain combined with the academic and professional background I have already acquired will help me to achieve my goals in a highly competitive environment.
7. Tomasz Pułról
Name: Tomasz Pułról
Country: Poland
Year of birth: 1990
Status: Graduate (Master of Law, Adam Mickiewicz University in Poznań)
Campaign progress:
We have collected $2300 out of $6500 necessary to send Tomasz to Arizona
Life story in short: I am 26 years old graduate of law at the Adam Mickiewicz University in Poznan. This year I have started a legal advisor trainee course in Warsaw. For many years I am taking active part in Polish libertarian movement. Since 2010 I am member of KoLiber Association (largest free-market oriented youth organization in Poland) where I served numerous functions such as President of the Poznań branch (2012-2015) and President of the Central Board (2014-2015). I helped to create and develop many educational events and projects with Lessons of Economy for Youth as the largest one. I have also graduated with honors from the Polish-American Leadership Academy. I am also an active publicist, since 2011 I am a writing a column for a regional weekly magazine Kurier Słupecki and since 2015 I am columnist at the major Polish weekly Wprost. I also published articles in other titles such as: Najwyższy Czas!, Rzeczy Wspólne and Nowa Konfederacja. Now I find myself at the beginning of my career, in the near future I plan to start PhD studies of legal and political thought.
Why Project Arizona is well designed for me: Project Arizona is unique project of the libertarian profile which will give me the opportunity to obtain interesting experience in areas that interest me very much, that is: politics, law and media. I am interested in a wide range of social sciences, especially the philosophy of law and philosophy of politics. The possibility of getting quality foreign experience in renowned institutions of libertarian disposition seems to be a great idea for this stage of my professional development. I would like to take advantage of the fact that I am still young enough and I do not have obligations such as family and daily work which I would not be able to leave for a few months in order to participate in this type of project.
Possible impact of the Project Arizona on my life and the place I come from: From many years I am actively engaged in activities that promote ideas of liberty, and I was already able to achieve quite a bit in that field. I would like to take another step integrating this activity with my professional career. My future development in will be concentrated at the intersection of law, politics, science and journalism. So far I have not had possibility to gain experience in renowned institutions beyond the borders of my country. The opportunity to participate in Project Arizona would be for me a great impulse for further development in these fields. Equipped with new experience I am ready to lift up my skills and strengthen Polish freedom movement. Practicing law, journalism, politics and science – that's the essence of my future and I will work hard to be on the top. Participation in Project Arizona will also give me unique opportunity to expand horizons (e.g. knowledge about the common law system in practice) and gain valuable experience in socio-political area of the country which is the cradle of liberty.
8. Alonso Carrillo Ruiz
Name: Alonso Carrillo Ruiz
Country: Mexico
Year of birth: 1997
Status: Student (Computer Science, Instituto Politecnico Nacional)
Campaign progress:
We have collected $750 out of $6500 necessary to send Alonso to Arizona
Life story in short: Since I was a child, I have an extremely passion for computers, to discover how it works. I remember I used to look inside of an old computer we had at home. I raised questions at computer classes in primary and secondary school. High school time marks big step in my life because back then I applied for a cultural program in France where I met many people from all around the world. By talking to them and sharing knowledge and experience I realized what type of career I would like to pursue. I come from a family with really limited economic possibilities – that is why my mother always put an effort to find me a good school and she always searched for scholarship opportunities for me. I received a good preparation before university – the right place for well raised and ambitious young man. I studied very hard to be accepted to the one of the best public universities in Mexico, the Instituto Politecnico Nacional. Thankfully, I got accepted for the Computer Science faculty, and I received scholarship to support my budget. I met incredible people there and they helped me to choose the right path and also to create a new life perspective. Now I am certain that one day I will become a top software developer.
Why Project Arizona is well designed for me: Project Arizona will raise my potential as computer science student and as a person. I am very open minded young man and I am not scary for new exciting challenges. Due to the fact that there will be people from around the world I can get to understand different points of view. I may also see and learn how other people think and take lessons from their ways to solve problems. I believe this program will cause a huge impact in my life because it will help me to clear my mind and get new ideas about my future career.
Possible impact of the Project Arizona on my life and the place I come from: One of the strongest part of the Project Arizona is deep interaction with different people from around the world. By interchanging ideas of how we can help our communities we may positively influence our environments back home. In my own academic community I intend to share all the new ideas I will learn and thus help to improve educational level of our faculty. Also, the majority of students and alumni of my university does not speak English. That is why, by simply setting a good example, I would like to encourage them to start learning this important language. Also I would like to promote the idea of participation in international programs – something that could turn students' career paths into better. My country is also suffering of huge educational backwardness which I believe has to do with very limited motivation to study hard. I think it is important to participate in international programs like Project Arizona in order to welcome a change we deserve. And we can do it without the Mexican government's assistance as it is not performing this role well. I am strongly convinced that with youth strength and power of intellect we can co much more than any government.
9. Momir Teinović
Name: Momir Teinović
Country: Serbia
Year of birth: 1992
Status: Student (Security Studies, University of Belgrade)
Campaign progress:
We have collected $1650 out of $6500 necessary to send Momir to Arizona
Life story in short: I was born in Belgrade, Serbia in 1992, as a child of a refugee from Bosnia during the Yugoslavian civil war. I grew up in a relative poverty caused by the sanctions imposed upon Serbia by the international community. My father died in war two months before my birth, so my mother raised my sister and myself on her own. I study at the Faculty of Security which is consisted mostly of subjects related to law, economics, sociology, psychology and political science, and I am currently on my third year of the given faculty, which I am financing by working part-time and receiving a part of my father's pension, and with the support from my mother.
Why Project Arizona is well designed for me?  Project Arizona looks like it is tailor-made for me because it represents what I am most hungry for: a set of up-to-date learning methods which include internships and academic seminars, and intensive networking which I perceive as key ways of acquiring knowledge and experience to help me on my road to achieving my desired entrepreneurship career. All of that based on the value of freedom as a foundation of the project assures me that the idea of the project is based on the principles I profoundly agree with. I also want to experience the way the United States works in person because I have ve never had the chance to visit it due to lack of finances.
Possible impact of the Project Arizona on my life and the place I come from: I am a hard working student who strives to build up the knowledge, the experience and the network needed to have a successful career and hence improve my society. While I am an excellent student, I also take effort to participate in the extra-curricular activities that further improve my knowledge and experience.  What I do lack is the experience of internship, which is exactly what the Project Arizona offers. I believe that your involvement in my education would represent a buildup that would further improve my chances for a successful career. Experiencing the system of the United States would mean a great deal to me because I believe I could acquire good ideas that I may translate to my society throughout my career. The opportunity of networking is also an evident positive. All in all, I believe that the whole package that is offered is what would be very beneficial to my future career, which would therefore positively affect both my personal life and the social environment.
10. Mateusz Błaszczyk
Name: Mateusz Błaszczyk
Country: Poland
Year of birth: 1989
Status: Graduate (History and Polish Philology, University of Warsaw)
Campaign progress:
We have collected $3580 out of $6500 necessary to send Mateusz to Arizona
Life story in short: I am 27 years old. I live in Warsaw. I studied Polish Philology and History at the University of Warsaw. I worked for a few publishing houses as an editor, proofreader and managing editor. I am interested in economy, history and politics. I have been involved in Polish liberty movement for few years and I support every new libertarian initiative. Since March 2014 I am a member of the KoLiber Association, a conservative-libertarian organization, where I was involved in projects related to historical and economic education: I co-organized the KoLiber Academy − an economic knowledge contest for high school students; I was one of the founders and coordinators of a countrywide historical project To Be Like focused on teaching the history of the twentieth century in high schools; now I am the coordinator of Lessons of Economy for Youth in Warsaw. I work actively in the Austrian School of Economics Club in Warsaw: I gave lectures concerning the ideas of Ayn Rand and Andrew Lawrence's Skyscraper Index at Austrian Economic Meetups in major Polish cities. I am a co-founder of the website Obiektywizm.pl: the only Polish web portal dedicated to the philosophy of Objectivism where I regularly publish and edit texts. Under the banner of Obiektywizm.pl we managed to organize one of the major events about the free-market economics in Poland in 2016: the debate "In Defense of Capitalism" at the Warsaw School of Economics.
Why Project Arizona is well designed for me: Project Arizona perfectly fits my interests and harmonizes with my involvement in the liberty movement. It allows me to gain experience in the most influential and effective think tanks like the Goldwater Institute. It gives opportunity to get to know from the inside conservative and libertarian organizations in the USA, to interact with people in Arizona and create a basis for future cooperation with the American liberty movement. I would like to take up the challenge and complete an internship in one of the institutions that successfully defends the principles of civil and economic liberties and limited government. Due to my current work and family situation I can spend time in USA without neglecting my duties in Poland.
Possible impact of the Project Arizona on my life and the place I come from: My participation in the Project Arizona would give me a unique opportunity to acquire new experiences which could be used both in my work and in my activities in the Polish liberty movement. I think completing the internship in one of the libertarian think tanks in the US would allow me to develop many useful skills. I am convinced that it would improve my competences − to the benefit of the liberty movement and all the conservative and libertarian organizations I am associated with.
$1-5
Place on the List of Contributors
You will appear on the most awesome list in the Universe – List of Project Arizona Contributors.
---
$5-10
Thank You Note
(plus all of the above)
The person supported by you will send you the most grateful letter you will ever see. Delivered straight to your mailbox.
---
$10-30
Digital Postcard of Gratitude
(plus all of the above)
Personalized. High Resolution. Social media-ready.
Makes your friends see how awesome you are.
---
$30-100
Video of gratitude
(plus all of the above)
What can be cooler than a personalized postcard of gratitude? Personalized video full of gratefullness!
---
$100-250
Monthly Report
(plus all of the above)
Each month you will receive the report of participant's work in Arizona. You will see for yourself, how your contributions helped him become a better person.
---
$250-500
Monthly video journal
(plus all of the above)
Each month you will receive a video with the candidate reporting on his or her progress.  At least 4 minutes long, comprehensive  and cheerful. Monthly dose of gratefullness that you can watch everyday to brighten up your morning. 
---
$500-2000
Documentary
(plus all of the above)
You will receive a documentary movie (min. 25 minutes long) presenting THE WHOLE period of the participant's work in Arizona. It will be the material you will be proud to show to your grandchildren. Who knows, maybe you will support the future United Nations Secretary-General?
---
$2000+
Title of  the Project Arizona Patron
(plus all of the above)
Eternal glory for you or your organisation. This reward grants you so many possibilities, that the details have to be determined individually. For example, we can name a specific scholarship after your or your company's name. Maybe you liked one of our candidates so much, that you want to become an internship provider and employ him or  her in your company? The possibilities are limitless, and we are open to any suggestions. 
NUMBER OF REWARD AVAILABLE: one per participant
---
What is the duration of Raise me to the top! crowdfunding campaign? 
The Raise me to the top! crowdfunding campaign will last from 3 October to 9 December 2016.
---
What is included in the scholarship amount? 
The sum of 6500 USD of scholarship covers:
Flight tickets

Accomodation

ASU seminar

Visa & insurance

Daily manager assistance

"Meet Arizona" networking series
---
The following ARE NOT included in the scholarship and need to be paid for by the candidate:
food and drinks

entertainment

local transport in Phoenix
---
What if the candidate doesn't manage to raise the whole crowdfunding amount? 
In that case, the following procedure applies:
We extend the time of the crowdfunding campaign. The lenght of the extension will be determined upon the amount of founds needed to complete the campaign and the individual needs of the candidate and the internship provider that he will potentially be appointed to.

If that fails, we will offer the candidate a different, cheaper option of Project Arizona – for example, he will just attend the ASU seminar, go to Arizona for a shorter period of time or we will look for a cheaper accomodation option. The offer will be designed individually for each participant.

If we don't manage to find a satisfactory offer, we will ask each contributor of a specific candidate if we can move the funds to another candidate's account. The main criteria of the funds relocation will be the amount of the money missing to collect the whole sum.

In case of the inability to execute the aforementioned procedure, we will carry out the complete refund of the money given to those candidates, who don't have enough funds.
---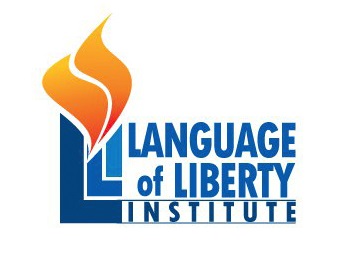 Main organizer: Language of Liberty Institute is an American non-governmental organization specializing in organizing Liberty English Camps – events that enable participants to practice their English skills and also learn about principles of classical liberalism.
The workshops conducted during the camps focus on problem solving and providing practice in giving a professional, business-like presentation in English to the entire group.
LLI guides students to plan a new business, develop budgets and marketing strategies, and figure out how to raise money. Organization focuses on preparing a working blueprint for change in students' home countries, emphasizing private, voluntary action to solve local problems such as pollution, unemployment, corruption, or poverty.
Go to website
---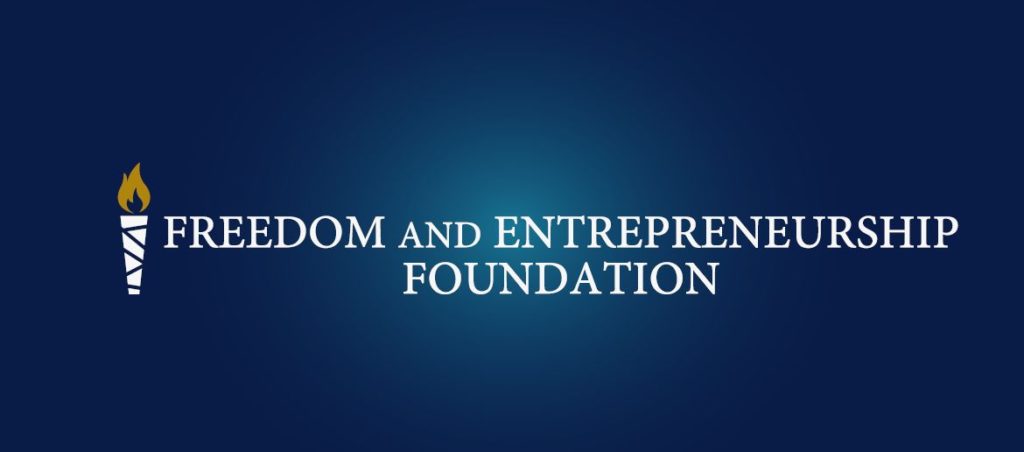 Assisting Organizer: Freedom and Entrepreneurship Foundation is an independent non-profit organization whose aim is to create a new generation of leaders, entrepreneurs and managers.  FEF was established in September 2012 to provide students' new solutions in education.
Teaching in the spirit of individual freedom linked with responsibility is the core of our mission. But our new approach is not only about content, we deliver knowledge and practical tools students can apply in their lives. Thanks to broad scholarship offer for best graduates we are helping them to advance their careers. By crafting business leaders we want to make Poland, Europe and the whole world a more free and business friendly place.
Go to website
---